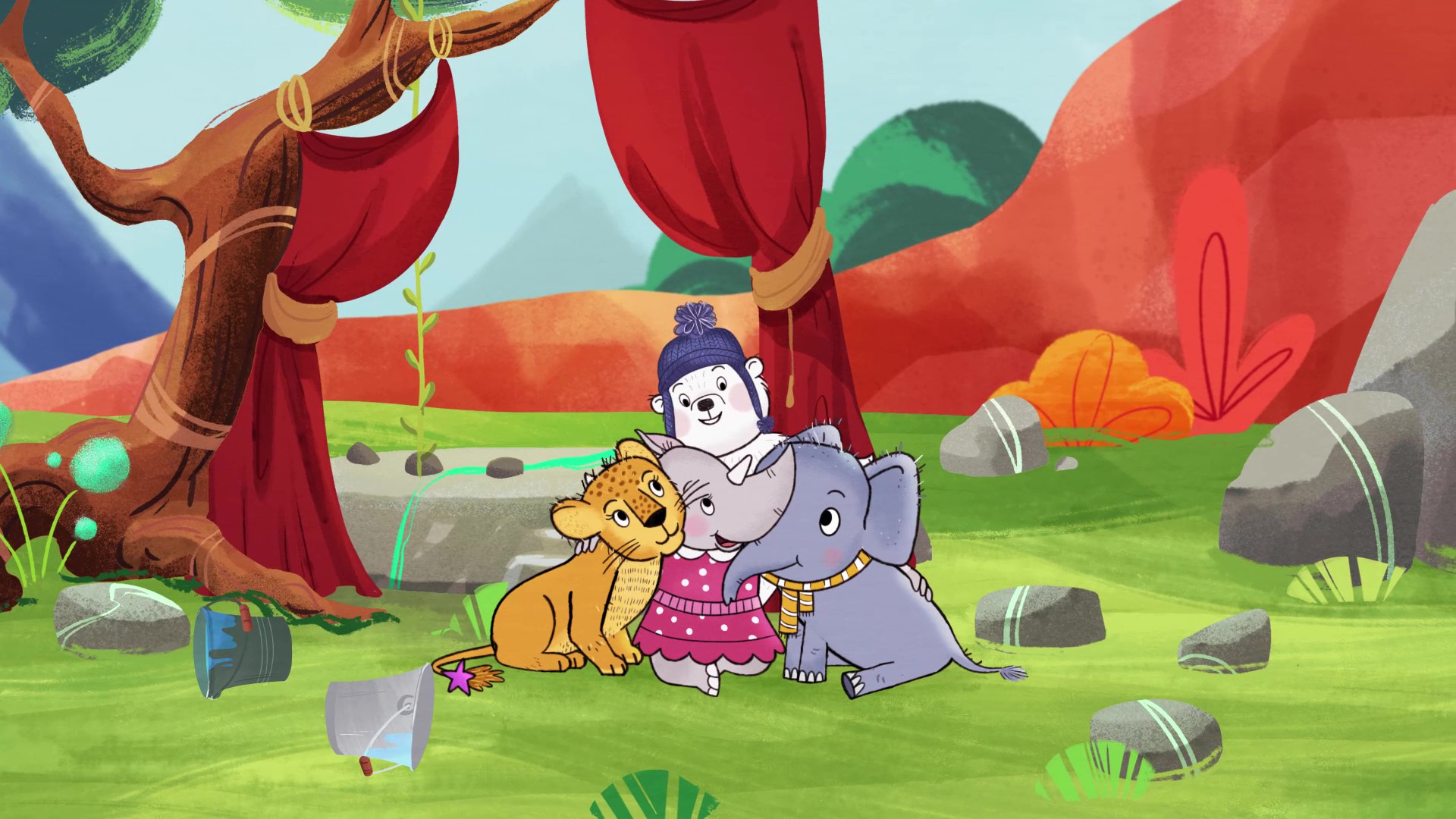 Outdoor play is a great way to get active in nature and has many health and wellbeing benefits. The residents of Lionheart Town are always enjoying the outdoors, especially Bella, Benji, Lily-May and Ralphy! Whether they are looking for Benji's courage, playing splishety splashety, or looking for a shooting star, you will find them having fun outdoors! 
Mr Jasper encourages outdoor play as it supports problems solving skills and helps get ideas flowing! It can also help develop your child's imagination and encourage teamwork when playing together.
We teamed up with our friends at Creating Tomorrow's Forests and they have researched some of the main benefits of outdoor play so read on and then get the kids outdoors! 
Helps to develop gross motor skills. Running or walking on uneven ground works the muscles harder and improves your balance.
Great for your mental health. Playing outdoors can really boost your health and mental wellbeing. Research shows that immersing yourself in the sights, sounds and smells of a woodland for a short period of time can lower stress and anxiety levels. 
Being outdoors helps to boost your immune system. Spending a lot of time outdoors is known to boost your immune system by increasing your Vitamin D levels however even small intermittent time spent outdoors has lasting beneficial effects.

Playing outdoors improves your self-esteem. Studies have consistently found that playing in natural surroundings has a wealth of benefits for mental wellbeing including boosting your self-esteem. Playing outdoors also reduces depression, anxiety and tension, regardless of the type of activity, so it is the fact of being outdoors that has the greatest impact.

Spending time in nature improves concentration. Taking a walk or run outdoors is a great way to clear your head but there is scientific evidence that demonstrates this. Forest walks have been shown to improve working memory, whilst a walk through woodland can improve your ability to focus and has been shown to help concentration in children with ADHD.

Reduces screen time. In a digital world it's important to get children away from excessive screen use so being outdoors will help. Whether it's a walk in the park or playing in the garden, any outdoor play offers tremendous health benefits. 
Read more about the benefits on outdoor play and many other great Blogs at Creating Tomorrow's Forest HERE.
Why not stop by our SHOP and check out our range of great art and craft sets that are great for outdoor play. 2% of all sales from our website are donated to children's mental health charity, Place2Be and reforestation project, Creating Tomorrow's Forests.