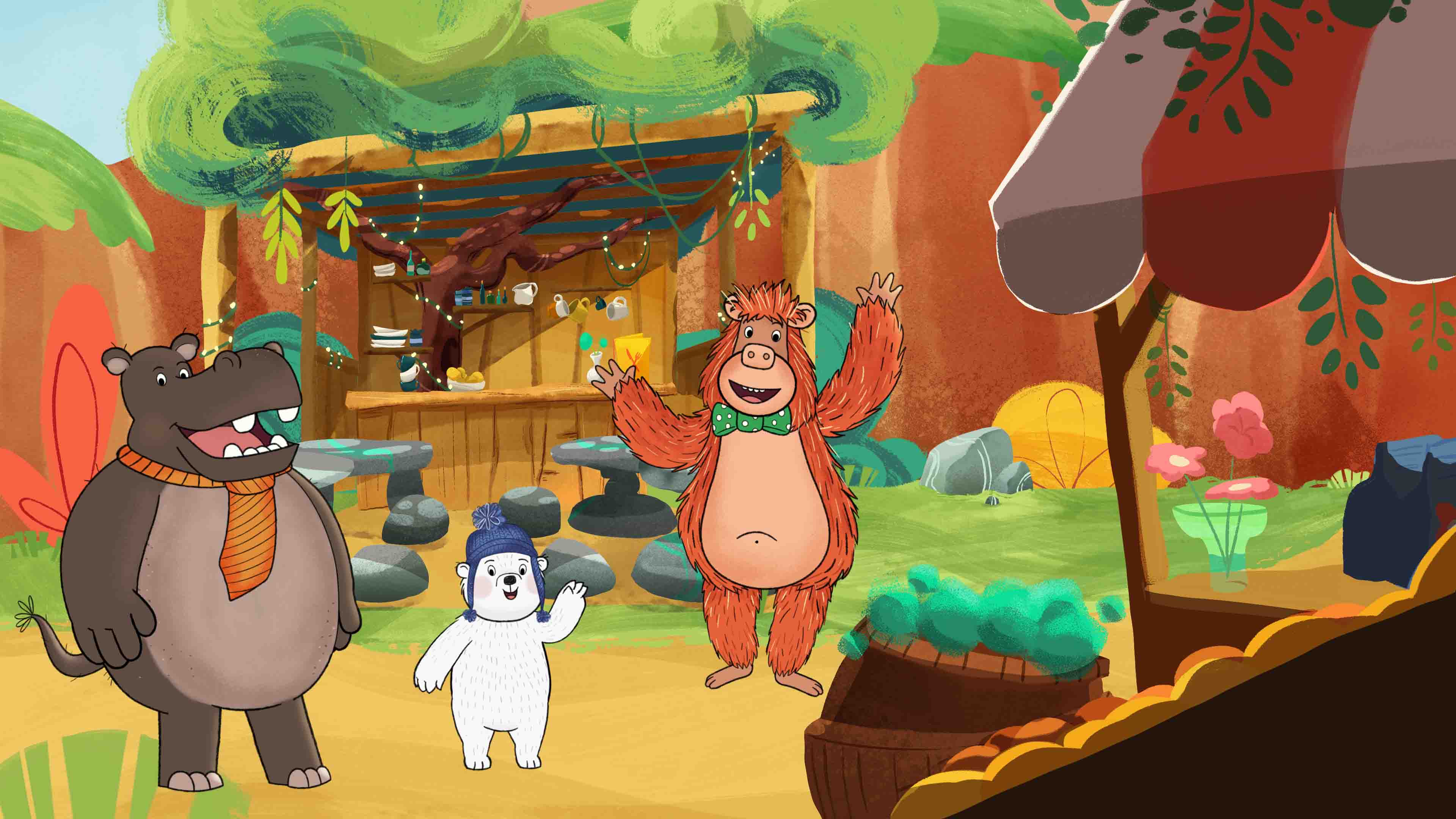 Here at the Hearty Lunch Bistro there is never a dull day, only smile days! Sometimes our friends in Lionheart Town can feel a bit gloomy but that's why surrounding yourself with loved ones is so important.
They are happy to listen to you when you're feeling sad, and they give the best cuddles in all of Lionheart Town. If you're ever feeling down in the dumps, there are lots of people who love and care for you so always remember to speak up.
Spending time with family and friends can encourage positive emotions - and can be a perfect opportunity to share a cuddle.
PARENT CORNER:
Julia Clements, one of Place2Be's Principal Educational Psychologists, shares four tips to help you promote good mental health for your children
Focus on things they can control – focusing on what might have been and the things that are out of our control can be emotionally draining, so try and encourage children to focus on what they can control.
Get out and about – wrap up warm and take to the great outdoors. A simple change in scenery can help improve their mood, allow them to talk more freely and also serve as a valuable break from screen time.
Be creative – Being creative is a great way for children and adults to express their feelings, thoughts or ideas. This could be through art, music, writing and poetry, dance and drama, photography and film, or any activities that make them feel good.
Keep a diary – when struggling with difficult feelings, it can sometimes be helpful for children to write them down in a diary. Encourage children to make a note of things that they find helpful, or things that seem to make them feel worse, as well as good things about their day. Writing things down can make them easier to process by breaking them into manageable chunks, so children can approach them one step at a time.
Visit www.place2be.org.uk  for more helpful hints and tips.