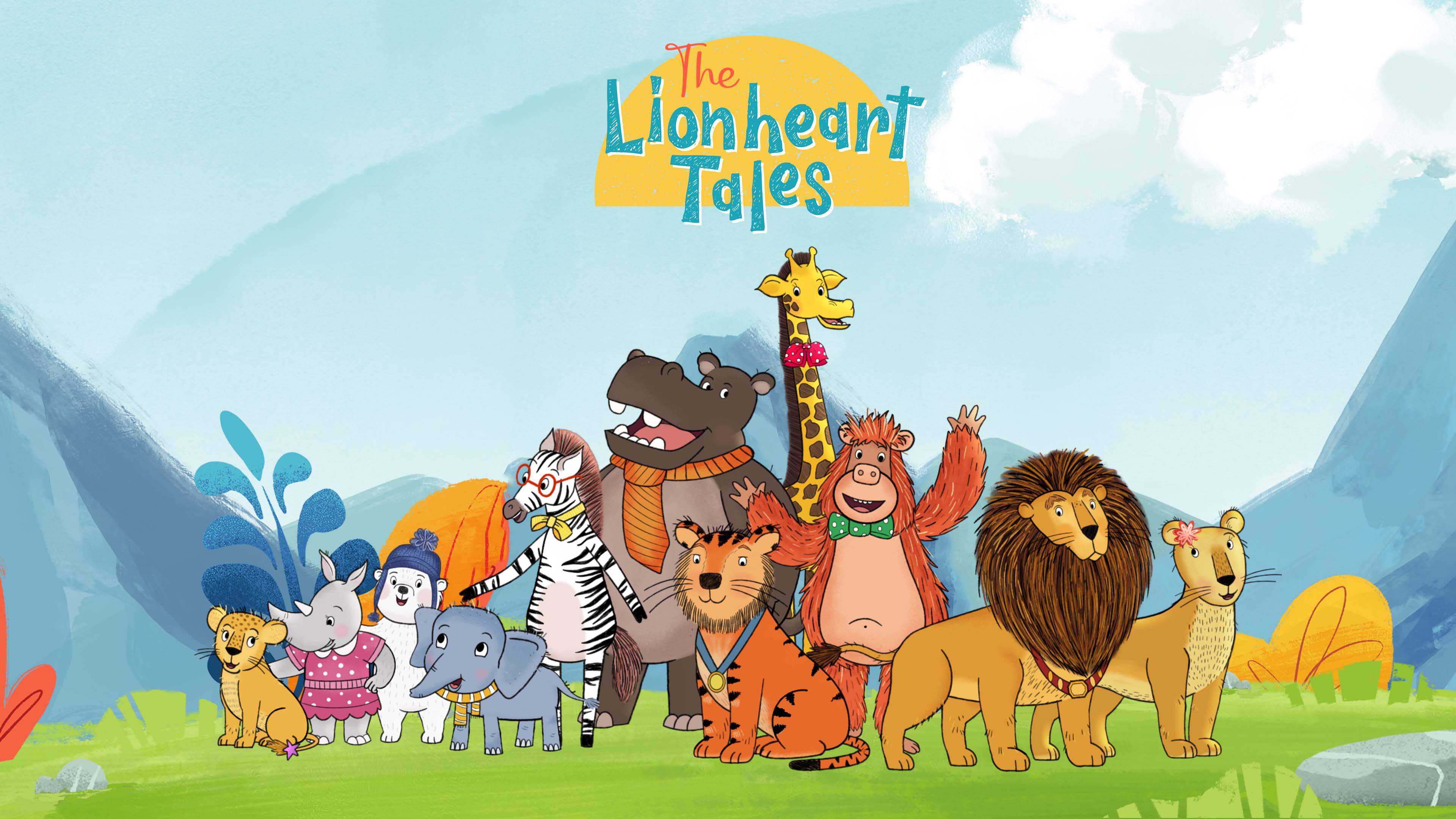 Manuscript Pen Company has launched its new The Lionheart Tales animation series following the success of its early learners' craft brand.
Manuscript launched its Lionheart Collection in 2019, with a range of arts and craft products for children aged three to 10 years old, specially designed to support development, learn new skills and offer additional benefits such as pen control, concentration and mindfulness for young learners.
The stationery brand has now created a new animation series aimed at children aged three to five years old, which will feature on YouTube, to bring the characters including Arthur, the Mayor of Lionheart Town and his friends to life. Children can witness the excitement of Lionheart Town first-hand and discover all the wonderful characters that live there, go on adventures and learn something as each episode will focus on a key theme and include a strong moral message to educate children in a fun and engaging way.
The first episode which is called 'Tummy Flutter-Byes' is now available to view. To coincide with the launch, Manuscript Pen Company will be supporting children's mental health charity Place2Be by donating a percentage of sales from its Lionheart Tales website towards its charitable efforts.
Manuscript will be sharing a series of short, easily digestible mental health and wellbeing blogs with tips and advice from Place2Be, to encourage mental wellness with young audiences early, particularly as children across the UK are struggling, as a result of the Covid-19 pandemic. Manuscript Pen Company has also donated £1,000 of products to Place2Be's Art Room, where art is utilised to enhance children and young people's wellbeing.
Charlie Stockbridge, managing director at Manuscript Pen Company, said: "We have had a strong foothold in education with our Lionheart Collection since 2019 and have made good headway towards encouraging creativity and mindfulness for young children and believe The Lionheart Tales will positively build on this.
"Following the impact of the Covid-19 pandemic, it was really vital for us that we created a fun and engaging animation series which positively promotes diversity and inclusivity and introduces children to different family types and personal characteristics that they may be able to identify with.
"It's more important than ever that we encourage young children to recognise their feelings and communicate these with others. That's why we are delighted to support Place2Be through our Lionheart Collection alongside the launch of The Lionheart Tales to encourage mental health and wellness in our future generations."
Becca Stimson, corporate partnerships manager at Place2Be, said: "We are thrilled that Manuscript Pen Company has chosen to support Place2Be through its Lionheart Collection. At Place2Be, we believe it is vital that we start the conversation around mental health and wellbeing with children early, something which Manuscript Pen Company also believes."
In addition, The Lionheart Tales will also be supporting not-for-profit global reforestation organisation, Creating Tomorrow's Forests. 1% of all sales via The Lionheart Tales website will be donated to Creating Tomorrow's Forest in support of their tree planting efforts.